This small and cozy lodge, especially designed for the complete enjoyment of the natural marvels of the Tortuguero National Park, is located on a narrow stip of land between the Caribbean sea and the Tortuguero Lagoon. It offers direct access to the beach known as the most important nesting site for the green sea turtle throughout the entire Western Hemisphere (July through October). Other species of sea turtles can also be seen.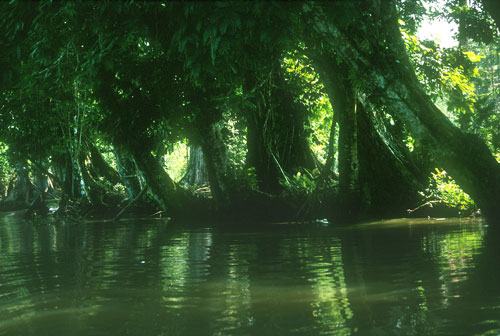 ALSO
Laguna Lodge also offers access to the various, smaller affluents within the national park, where besides observing the flora and fauna, you can experience the feeling of being in a rainforest among 140 - feet - high trees that reveal all their magnificence along the canals.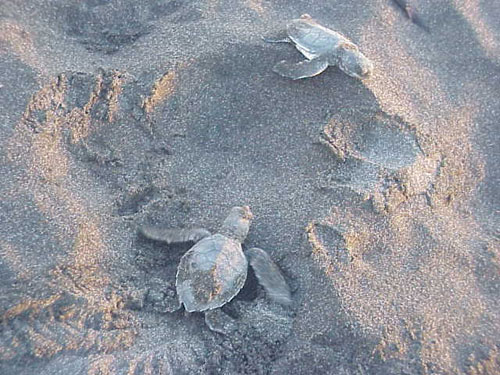 We want you to enjoy the peaceful environment of our lodge, it's rainforest gardens, which include more than twelve acres with hammock hust and a swimming pool.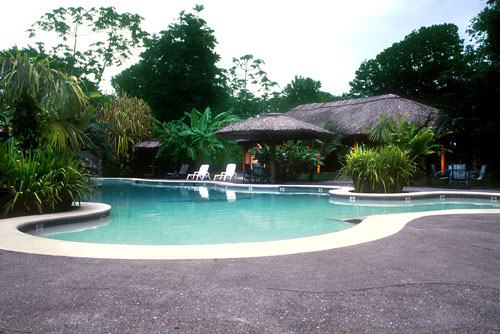 OUR ROOMS
Our rooms are furnished with all the basic elements for a very comfortable stay. Our rustic restaurant and the excellence flavor of it's food has been very highly praised and accepted by our guests.
You will have a bilingual guide with all the basic elements for a very comfortable stay, who will take you with no schedule limits on your tours. Thus, you will see and learn more about the Tortuguero National Park marvels, about the town and about the nesting beach, as well as the Tortuguero Hill, from where you can see the park as a whole.
We offer you: