We have a small number of furnished apartments in Piedades de Santa Ana which is about 20 minutes by bus from the center of San José. We have two acres of garden planted to fruit trees, organically grown vegetables and a lot of beautiful shrubs and flowers.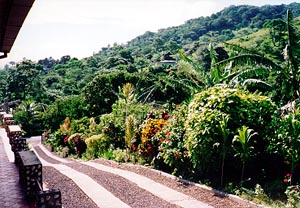 The apartments have one bedroom with twin beds, a tiled bath, living/dining room with a sofa-bed in case of guests, and a well equipped kitchen. There is hot water, cable TV, a VCR, telephone and just everything you need for a comfortable vacation.
The rates are as follows:
$500 a month
Washer and dryer are available at no cost.
We can arrange to meet you at the airport.
To make send e-mail to: mail@orbitcostarica.com
A deposit will be requested at all time.