We sometimes forget the simple things that give life meaning ...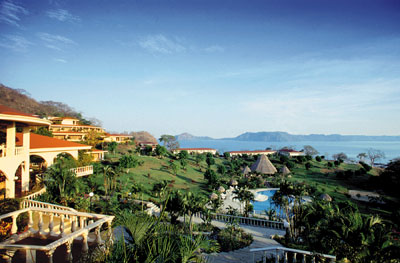 Imagine waking up to a spectacular hilltop view of the turquoise Pacific; to the caress of sea breezes on your face; to endless sunshine.
Imagine the riot of color and exotic perfumes as you stroll through tropical gardens; the mysterious grandeur of dry forests that blanket surrounding hills; the music of birdsong.
Imagine yourself at Costa Smeralda.
Costa Smeralda Hotel, Resort and Casino is a true work of art, located on a hillside just a few steps from the warm waters of the Pacific Ocean in Playa Buena at Culebra Bay in the sunny province of Guanacaste.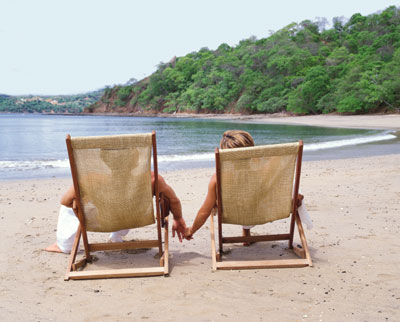 Our 64 comfortable standard rooms and four luxurious suites all offer ocean view, one king or two queen beds, hot water, tub and shower, satellite TV, and all in-room amenities. The suites also feature a huge bathroom decorated with Italian tiles, a Jacuzzi and a larger living room.
A gorgeous, custom designed swimming pool and palm-leaf bar provide an exclusive, tropical atmosphere.
Mealtimes really give us a chance to shine, with the best of Italian and international cuisine, tropical fruits and fresh seafood. Because a good meal means more than just good food, you are served by skilled waiters in an impeccable environment with the most gorgeous ocean and garden view.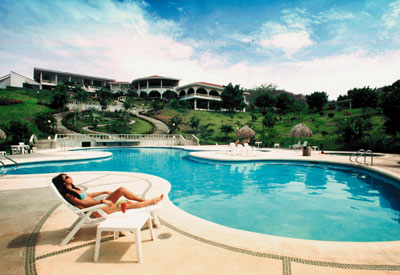 We also have a 300 square meter air conditioned conference room fully equipped with audio and video systems, restrooms, bar, a breathtaking view and an open terrace for coffee breaks.
What is there to do at Costa Smeralda? We have plenty of activities for you to enjoy, including morning walks, stretching, aerobics, dance and Spanish lessons in the daytime and evenings full of surprises with shows, games, live music and exciting theme nights. Our full-time tour desk is always available to arrange visits to the most beautiful natural wonders, scuba diving, fishing, jet ski rental, kayaking, and more. And of course the casino is open late!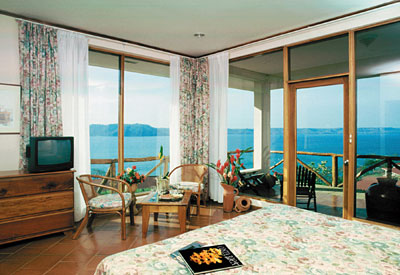 | | | | |
| --- | --- | --- | --- |
| Date | Single | Double | Triple |
| Dec.18, 2000 - Jan.06,2003 | N/A | $150 | $135 |
| Dec. 1st,2000 - Apr. 30,2003 | $120 | $75 | $65 |

All rates are per person per night
All rates are per person per night and are all inclusive of meals, tax, tips and liquor
---
[Home]
[Guanacaste Hotels]
---